TIMSA (Thermal Insulation Manufacturers and Suppliers Association) represents all the major manufacturers and many of the suppliers and distributors in the UK thermal insulation industry.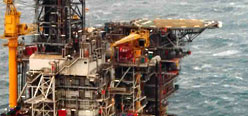 GRENFELL STATEMENT - To view the TIMSA statement please click here.
BLUE GUIDE ON THE IMPLEMENTATION OF EU PRODUCT RULES - This Guide is intended to contribute to a better understanding of EU product rules and to their more uniform and coherent application across different sectors and throughout the single market. For your copy click here.

SAP SOFTWARE PUBLISHED - DCLG wishes to make available to industry the provisional software tools which will implement the new National Calculation Methodology. BRE has now published the latest version of cSAP which is based on the final SAP 2012 specification and is available at here
BUILDING REGULATIONS PART L 2013 - DCLG has announced changes to Part L and published the following: • new 2013 versions of Approved Document L1A and L2A • amendments to the 2010 versions of Approved Document L1B and L2B • new 2013 version of the Domestic Building Services Compliance Guides • new 2013 version of the Non-Domestic Building Services Compliance Guides These changes come into effect from 6 April 2014. Click here to download
ENHANCED CAPITAL ALLOWANCES - ECAs are a way for a business to improve its cash flow through accelerated tax relief. The scheme encourages businesses to invest in energy saving insulation to help reduce carbon emissions, which contribute to climate change. Read more
TIMSA CPD –SAP & THE IMPORTANCE OF U-VALUE CALCULATIONS - This Construction CPD Approved presentation shows the way in which U-values are used in the building regulations. It illustrates examples in new build dwellings and demonstrates the impact of high levels of inaccuracy. Read more ......
U-VALUE & CONDENSATION RISK CALCULATION COMPETENCY - The BBA Scheme for assessing and monitoring U-value and condensation risk calculation competency to promote and assist accurate, objective and consistent calculation of U-values and condensation risk within buildings can be viewed at COMPETENCY SCHEME
TIMSA HVAC GUIDANCE - Achieving Compliance with Part L of the Building Regulations" - Click here